We invite and welcome all into the community of faith and, empowered by the
Holy Spirit to serve Jesus, to go out and share God's love.
At this time while our world is dealing with the COVID-19 virus, the Council of Trinity determined it in the best interest of all to stop our Sunday Services until such time as it is safe tp resume them.  We will notify  you on this website when our services begin.   We ask that each of  you pray for healing of our world and ask for God's intervention at this time.
Service Information:
Sunday Mornings
Adult Sunday School at 9:00 a.m. Children's Sunday School coming soon
Church service, with communion, begins at 10:15 a.m.
After our worship services each Sunday we invite everyone to the fellowship hall to enjoy coffee and "Sunday Surprise."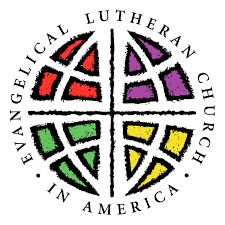 Evangelical Lutheran Church in America (ELCA)